Proudly Providing The Best Travel Baseball Teams

At USA Prime GA, we're proud to work with young athletes from all across Peachtree City, LaGrange, Fayetteville and beyond, developing fundamental skill sets and focusing on well-rounded growth for kids of all abilities. Our Travel Baseball Teams give players the chance to compete against athletes from all across the country and enjoy access to the best coaches around.

We're helping athletes build from the very basics all the way through high school skill building in preparation for the next level.

Fill out the short form on your screen to learn more today!

Our Travel Baseball Teams Span All Ages And Skill Sets

When you join the family here at USA Prime GA, you get the highest quality coaching and a support system that can't be matched. We offer travel teams for all ages and we work hard to meet the needs of all experience levels.

Our travel baseball teams begin at 8 years old through 18U.

We're Building More Than Just Great Baseball Players

The goal of our Travel Baseball Teams is pretty simple: We're here to have fun, compete, get our players to the next level and build the tools that will serve them for the rest of their lives.

Our players are surrounded on day one by the best role models who can build them up for the excitement of every challenge and support them through every step of the process.

We're committed to helping your child grow as a player and a person.

Join us here in Peachtree City and treat your child to:

Improved confidence and communication skills
Well-rounded athletic development
An incredible group of new friends and supporters ​
Lifelong character skills like respect, discipline, and perseverance

Learn More About The Best Travel Baseball Teams

If you're looking for the best youth baseball program, come see us today at USA Prime GA.

We're offering players all across our community the chance to grow, learn, and have a great time in the process. Fill out the short form on your screen to learn more today.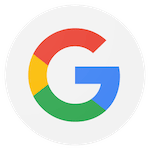 Great location very top notch program rivals those others programs out east.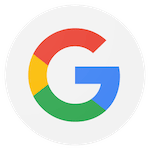 Excellent baseball/softball facility with great coaches. Owners and staff are extremely friendly and family orientated. Great lessons with smart professional players. Much better than home plate.

Fundamentals taught here are great building blocks for a strong athletic foundation! Check it out for yourself! They will not disappoint you. Love this place!
Request Information Now!