Maximize Your Performance With Our Private Lessons

USA Prime GA is revolutionizing the way baseball and softball players train.

With high-level one-on-one and group coaching, a world-class turf indoor hitting and pitching facility, and Trackman technology to provide instant data feedback, there is no better place to be!

Separate Yourself From The Rest With Comprehensive Coaching And Personalized Development

When you join us at USA Prime GA, we'll take the time to understand your skill set and the goals you have in mind. Our team brings decades of high-level experience to the table and our system has benefited some accomplished baseball players.

In no time, you'll enjoy:

More fluidity and power
Improved efficiency in every movement
Mechanically sound skills in all aspects of your game
Hands-on Coaching for sustainable success

Our coaching covers everything from:

Swing mechanics
Pitching mechanics
Power distribution
Injury Prevention
Defensive Mechanics and Footwork
Arm strength and accuracy
AND SO MUCH MORE!

And we do it all with the help of cutting-edge technology. USA Prime GA is the future of high-level training. Are you ready to get started?

Just fill out the short form on your screen to learn more about everything we have to offer at USA Prime GA.

or Select a Coach Below and Begin your Journey Now!

Spencer Douches-Pitching Lessons

Charles Gray-Hitting/Fielding Lessons

Johnathan Robinson–Pitching Lessons

Start your journey today with USA Prime GA and let us help you reach your full potential!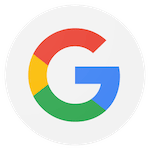 Great location very top notch program rivals those others programs out east.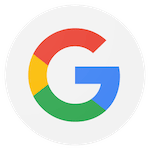 Excellent baseball/softball facility with great coaches. Owners and staff are extremely friendly and family orientated. Great lessons with smart professional players. Much better than home plate.

Fundamentals taught here are great building blocks for a strong athletic foundation! Check it out for yourself! They will not disappoint you. Love this place!
Request Information Now!