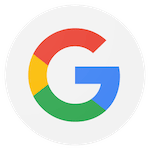 Great location very top notch program rivals those others programs out east.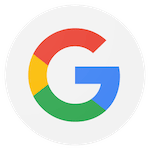 Excellent baseball/softball facility with great coaches. Owners and staff are extremely friendly and family orientated. Great lessons with smart professional players. Much better than home plate.

Fundamentals taught here are great building blocks for a strong athletic foundation! Check it out for yourself! They will not disappoint you. Love this place!

Tim has really become his Mentor. The changes we have seen in our son have been amazing. I finally got one of my boys to take lessons with Tim and keep talking to people about it. Our son has yet to strike out in two tournaments and is starting to hit with power. How much more proof do you need to get people to get their kids in lessons?

Thank you for providing a great experience for my son so far this summer. He is really enjoying playing for Foundation (16U Romuno) and training at your facility. I am so happy for him. It is great to see him having fun and smiling at the ball yard. For myself, I would like to thank you and your staff for your courtesy when I am at the facility working with my son or bringing him to practice. I will share with you that that has NOT always been my experience at other places. We were patrons/members at two other area facilities since moving to Georgia eight years ago, and already I have been greeted and spoken to more often at Foundation in just the past two months. This may not be a big deal for some, but for me, both as a former coach and baseball parent, it means a lot to be recognized and treated like a member of the baseball community as well as a valued customer. I just wanted to tell you I appreciate it!

This season cannot end without a special thank you to our son's mentor and friend. From what started off as a typical batting lesson grew to a goldfish munching, constant chatter and laughter, confidence building, ball crushing mentality. Coach Tim Battle, we thank you for being the influence, we thank you for encouraging the fight for every pitch on and off the field, and we thank you for your time and relationship you have built with our son. Our season may have ended, but the coaching, mentoring and friendship continues!

My son started pitching lessons in the beginning of summer with Tyler Toma, and he has absolutely loved it, has learned a great deal, and will carry what he has learned into his future as a baseball player. Tyler is outstanding, not just as a pitching instructor, but as a well- rounded man with a strong foundation of baseball and life. I have always said that baseball is about so much more than baseball, and Tyler has showed that with my son, and we will forever be grateful for his time and help. We both appreciate Foundation and will be forever grateful – ya'll have a great program with top notch instructors

I just wanted to take a second and give you some feedback about Friday's coaches clinic. I have a wide background when it comes to coaching. I have been a youth sports coach, a head high school coach, a tournament coordinator and owner, and I have coached people in the business world as well. All told, I have been a coach in one way shape or form for over 20 years now. I have been to a lot of coaches clinics, seminars and conferences in that time (including national conventions hosted by the governing body of that particular sport). Most of the time you all were right, if you can come away with just one thing that you can work on, then the clinic had value. I took more notes on Friday night then I have in some conventions that lasted for days. I truly enjoyed and benefited from the clinic you all put together. It was not just the content, which was also beneficial, but the passion for which each speaker addressed his/her subject. It was very clear that these people have the same passion that I have for coaching and wanting to continue to better at the craft of coaching. I really look forward to networking with them more. I had so many good take-aways, I had to go home that night and decide which to implement first and how to implement it and develop a plan to ensure I get to all the rest. Like I said previously if you get one or two things that's a successful clinic. I have dozens. Whether those things were brand new or a great reminder of previous lessons learned, I truly thank you for the value your clinic presented. That doesn't happen often. I also felt let like I found some coaches (and some owners) who truly share the same passion for working with kids and a desire to see those kid fly their highest. I also found a potential support group to help solve any of those rocky moments coaching inevitably presents. In short, your clinic was great. Do not stop doing these...the value is absolutely there. I know it wasn't just me either, the other coaches truly felt the energy and passion as well. It was palpable.
The coaching connections and network you are helping to foster is an un-measurable resource and I really look forward to future sessions you put on. I will absolutely be in attendance. In the meantime, thank you again for a truly amazing and generous gift you provided and hope you and Foundation Sports the very best in its upcoming season. -Pat Gartland, Coaches Academy Attendent ​
"Foundation keeps at the forefront what so many coaches and organizations forget: The X's and O's of baseball are just a part of our responsibility once given the privilege of working with young athletes. Class, integrity, hard work in the pursuit of goals; easily more important than the baseball. We're far more influential than most of us realize. Thanks to Steve and Gina for leading the charge.