Maximize Your Performance With Our Private Lessons And Baseball Training

If you're serious about playing baseball at the highest levels, you need to be sure you're getting the most out of every movement. Our Private Baseball Lessons in Peachtree City can do just that.

Foundation Sports is revolutionizing skill work and mechanical development and we've got the track record to prove it.

Join us today for the best one-on-one and group coaching around and take your game to the next level in no time!

From Swing Mechanics To Speed And Power, Our Private Baseball Lessons In Peachtree City Cover It All

Our system at Foundation Sports is changing the way players think about improvement. You can hit a bucket of balls off the tee or throw 1,000 pitches every day of the week, but if you're not moving forward with a goal in mind, you're never going to get better.

With our Private Baseball Lessons, we can quantify every movement and power output, helping you identify your weaknesses and improve them with reliable data tracking your progress.

In no time, you'll enjoy:

More fluidity and power
Improved efficiency in every movement
Mechanically sound skills in all aspects of your game
Hands-on coaching for sustainable success

Separate Yourself From The Rest With Comprehensive Coaching And Personalized Development

When you join us at Foundation Sports, we'll take the time to understand your skill set and the goals you have in mind. Our team brings decades of high-level experience to the table and our system has benefited some the most accomplished baseball players in the world.

With our Private Baseball Lessons, you could be next.

Our coaching covers everything from:

Swing mechanics
Pitching mechanics
Power distribution
Injury Prevention
Arm strength and accuracy
AND SO MUCH MORE!

And we do it all with the help of cutting-edge technology. Foundation Sports is the future of high-level training. Are you ready to get started?

Take On The Best Baseball Training Peachtree City Today With Our Private Baseball Lessons


Don't settle for a cookie-cutter approach. Customize your path to greatness and get the most out of every workout with our Private Baseball Lessons in Peachtree City. Everything we do is catered to you.

Just fill out the short form on your screen to learn more about everything we have to offer at Foundation Sports. A member of our team will reach out right away to answer all of your questions!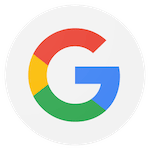 Great location very top notch program rivals those others programs out east.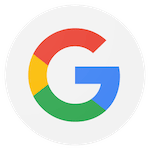 Excellent baseball/softball facility with great coaches. Owners and staff are extremely friendly and family orientated. Great lessons with smart professional players. Much better than home plate.

Fundamentals taught here are great building blocks for a strong athletic foundation! Check it out for yourself! They will not disappoint you. Love this place!
Request Information Now!