Fall is the time for DEVELOPMENT!
Foundation Sports 2021 Fall League
The Foundation Sports' Fall League is designed for 2022-2026 graduates who have the desire and drive to pursue a baseball career at the collegiate level. The program will be based on the Fall workouts found on college baseball fields across the country and will include development days that focus on both offensive and defensive aspects of the game. After completion of the development days, all participants will be rostered and play in 3 tournaments.
If you want to take the field as a better play in the Spring, this is where it begins!
Dates: 9/10-10/23*
*Dates are approximate and will be finalized when tournament dates are released
Includes: 3 developmental practice dates led by Foundation Sports' coaching staff and 3 tournaments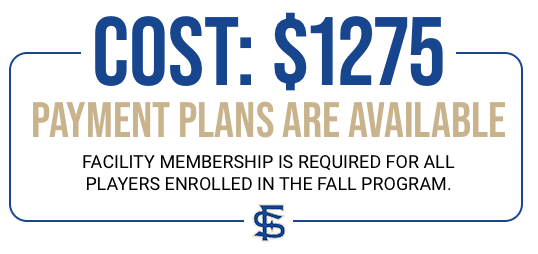 Register Below By Selecting Your Graduation Year!
2024 Grad Year
2025 Grad Year
2026 Grad Year