Meet Gina and Steve Smeal, Owners of Foundation Sports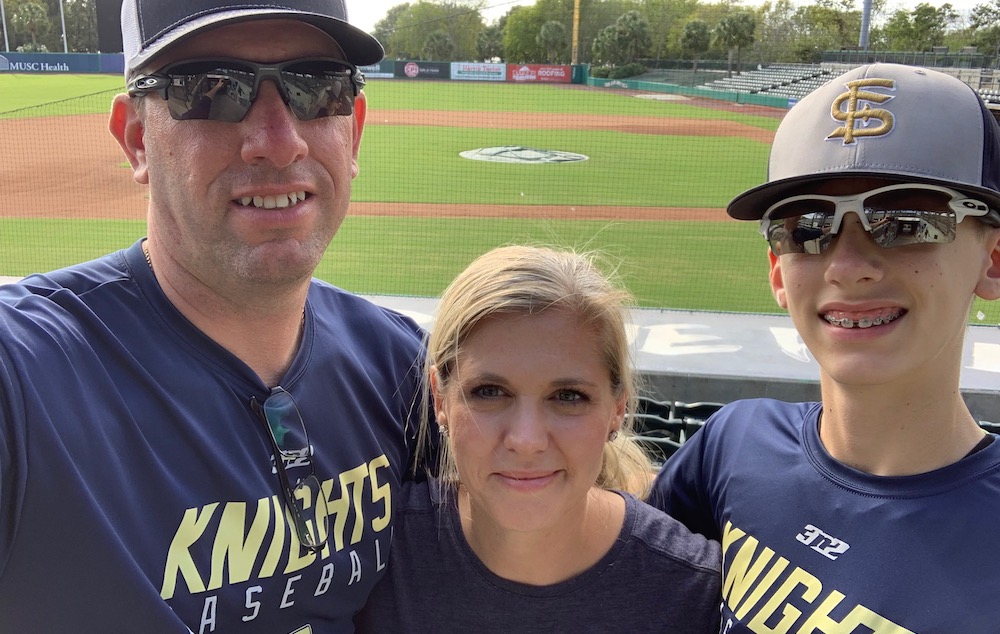 ABOUT US
Foundation Sports PTC was purchased by Steve and Gina Smeal in August of 2016. A local baseball family, Steve and Gina's combined business expertise, leadership and communication skills, counseling background and passion for baseball led to the creation of a family-centered and professional organization aimed at developing baseball players both on and off the field. ​
Steve has coached travel baseball for several years with ages spanning from 8U-18U. He is heavily involved in the player and coach development process at Foundation Sports along with the day to day operations of the entire business. He also helped to start the baseball program at Grace Christian Academy in Fayetteville, serving as the Head Coach for 5 years, and helping to build it into a perennial powerhouse, having led them to a .900 winning percentage, 5 Region Titles, 1 State Runner up, 3 State Championships, and 2 National Championships (D3 and D1). Also included is an undefeated season of 21-0 in 2018 and a 31 game consecutive win streak. Coach Steve was also the 2018 Brian Snitker APIVEO Youth Coach of the year and the 2019 PBR Junior Futures 13u Team Georgia head coach. ​
Gina has a Master's degree in counseling from Wake Forest University and enjoys teaching players about the mental aspects of the game and giving them the tools needed to develop the mental skills that will enhance their physical abilities. ​
As owners, Steve and Gina are heavily involved in guiding the overall direction of the organization as well as the day-to-day operations. You will often find them at tournaments cheering on the Foundation Sports PTC teams. They are proud to know most, if not all, of the Foundation Sports PTC players by name.
There are many baseball facilities throughout the country and locally to choose from, however one of the things that makes Foundation Sports PTC special is the culture of family that you will find here. When you become a member, or play on a Foundation Sports PTC team, our professional team is invested in you as a player and more importantly, as a person.
OUR MISSION
Our mission is to develop players to their fullest potential both on and off the field. In keeping with our culture, we have several tenants that our organization lives by which can also be applied to everyday life. Below are a few of our favorites that can be applied off the field.
Sweep the Dugout: You are never too big to do the little things. From sweeping the dugout to coaching the team, everyone is expected to do the little things that make a difference. No one is bigger than the game.
Take What You Earn: At our organization, and in life, things are not handed to you. If you want something in life and have set a goal to achieve it, what are you willing to do to reach your goal? Things are not handed to you on or off the field. How hard are you willing to work to achieve your goal?
It's not about you as an individual, it's about how you as an individual can contribute to your team.